Springfield Arms is able to assist you with bolt action rifles, carbines and sports rifles. We source a range of rifles built for all purposes from top manufacturers all over the world. Some of the brands available are Howa, CZ, Winchester, Daniel Defense, Sako, Colt and many more.
Springfield Arms has a large inventory of shotguns. Our range includes: Browning, Blaser, Beretta, Mossberg and more.
Shotguns are available for self-defence, hunting, or sports shooting.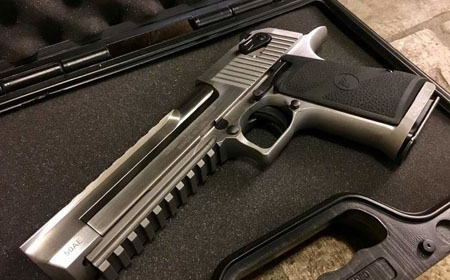 Springfield Arms always puts the customers needs first. We strive to maintain a wide selection suited to a variety of budgets, personal preference but most importantly "fit for you approach". Firearms are sourced from top manufacturers including Colt, Glock, Ruger, SIG, Smith & Wesson, Taurus, CZ, Girsan, Canik and more .We able to stock pistols and revolvers that can be used for self-defence, target practice and various types of sport shooting
Springfield Arms has a range of semi-automatic rifles and carbines ideal for dedicated sport shooters and shooters affiliated to sports clubs as well as security companies. We able to structure the right deal for you based on your requirement. You can choose from a range of international brands like Smith & Wesson, Colt, Ruger, Norinco and many more.
For the customer interested in buying a firearm as an investment or new gun owner on a budget, it may be a smart option to buy a previously owned firearm. We able to source from various dealers and other customers selling their firearms.