We are the real deal and are passionate about people's personal security and well being
Springfield Arms is Durban's Premier Gunshop and Indoor shooting range experience. The company is the brainchild of guys that have extensive personal security and weapons experience.
Springfield Arms was founded on the promise of providing our customers with a combination of accurate ,current information on firearms and training coupled with personal experience in the field. All of this ensures that our customers receive the very best advice in order for them to make informed buying and training decisions.
Our
Team
"Owned by firearm professionals, former international bodyguards and security advisors, this business was founded on the promise that you the customer will receive information backed by expertise and real world experience, so that you can be rest assured you will be able to make informed decisions with regards to your personal security and purchases."
Zaheer Boomgaard
Director
Zaheer Boomgaard is an international security advisor to celebrities, decision makers, corporates and families. Having trained in the United Kingdom under former British Special Forces (SAS) at Argus Europe, he is also a firearms professional and director at Springfield Arms. He has travelled the globe advising and protecting clients from the likes of business moguls to international sportsmen, and conducting security risk assessments for corporations.
Zaheer is also a published author of "Total Security – Your guide to living safely" and an avid commentator on personal security matters in South Africa.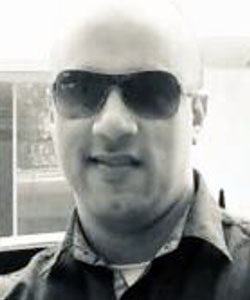 Regan Walters
Operations Manager
Regan Walters is a certified VIP protection specialist who has 21 years of experience in the field of security. He has worked in 7 different countries with an extended deployment in India and Dubai, working with industrialist, sports figures, politicians and celebrities.
In addition to VIP protection, Regan is also an MMA/self defense instructor with 16 years of experience training clients from various professions and employment backgrounds.
Lastly, during the 2008 terror attacks in Mumbai, the Taj hotel was under siege. Regan and a team of protectors were responsible for evacuating 150 hostages.